We design and manufacture electronics primarily for monitoring and controlling heavy industrial machines. Examples include drilling rigs, woodchippers, overhead cranes, and agricultural equipment.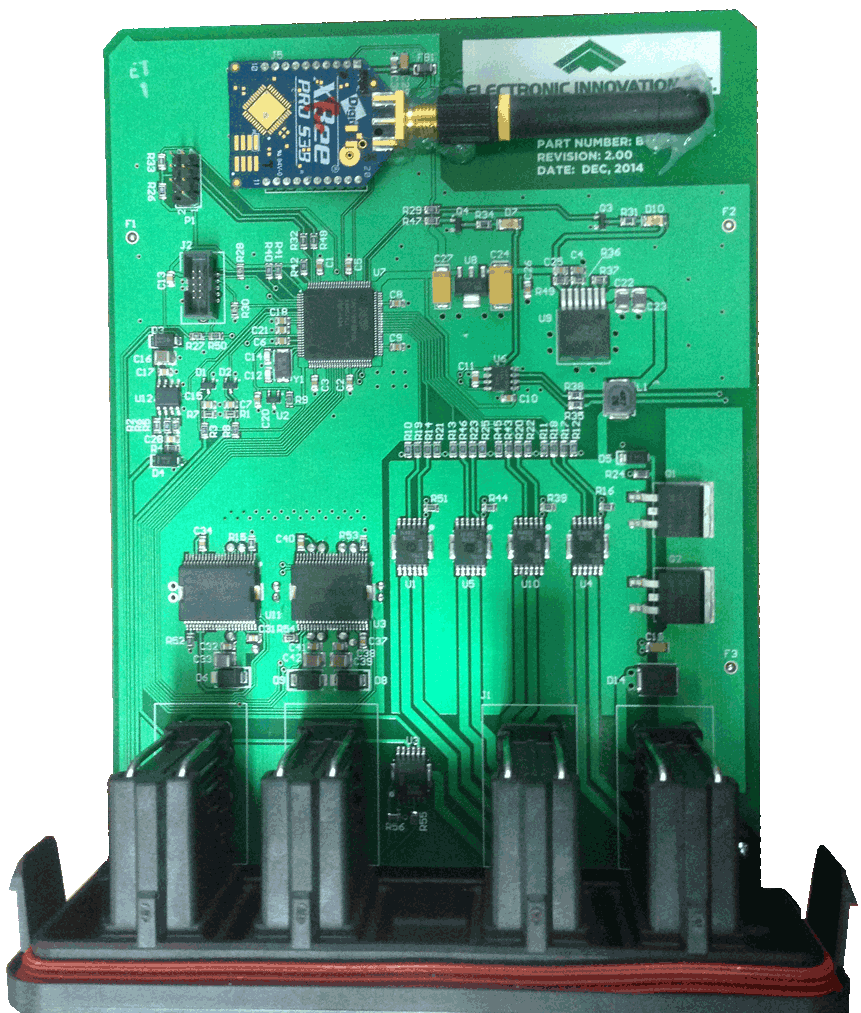 Networking Standards.
Many machines include a radio remote control component and most electronic modules we produce are capable of operating as part of a network based on standard CAN protocols such as SAE J1939, DeviceNet, and NMEA2000 as well as others like Modbus.
We develop custom electronic devices tailored to the specific needs of our customers.
In exchange for the opportunity to manufacture and supply the electronics on an ongoing basis, we often invest the required development resources with no up-front development charge to the customer. Royalty agreements are also possible for customers who wish to make alternate manufacturing arrangements.

 
Conceive of a currently unavailable electronic innovation which will give you a marketable advantage over your competitor's equipment, and we will develop and manufacture that device for you. Sometimes this is solved by consolidating the functions of multiple devices from other vendors into a single, simplified unit with equivalent or better functionality; other times this means developing a completely new electronic device.
Either way, we can do it.
Our custom heavy-duty networked I/O and radio control modules are engineered to stand up to the severe physical and electrical threats present on off-road heavy industrial equipment.
Electronic Innovation has a full complement of in-house electronic development and manufacturing resources.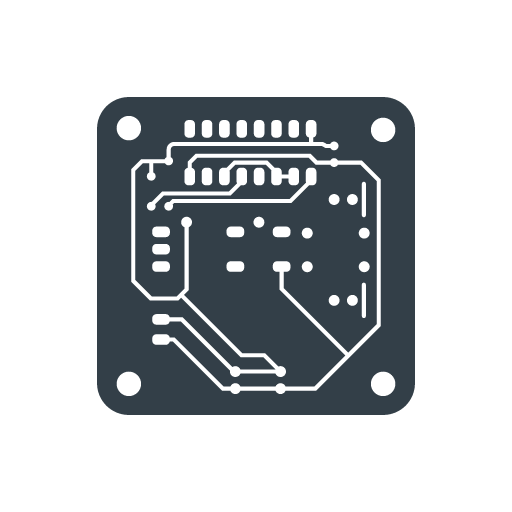 Circuit Board Design.

Latest-generation software used for schematic design, simulation, PCB layout, and 3D models which are integrated into the enclosure design
Circuit Board Manufacturing.

We have a full SMT production line for prototyping and production. This includes a fully automatic stencil printer, solder-jet printing, manual and high-speed automatic pick-and-place equipment, vapor-phase reflow and manual soldering, x-ray and microscope visual inspection, robot-aided testing, a large temperature chamber for design testing and production temperature cycle screening, as well as a full range of standard bench equipment including oscilloscopes, logic analyzers, a spectrum analyzer, signal generators, power supplies, etc.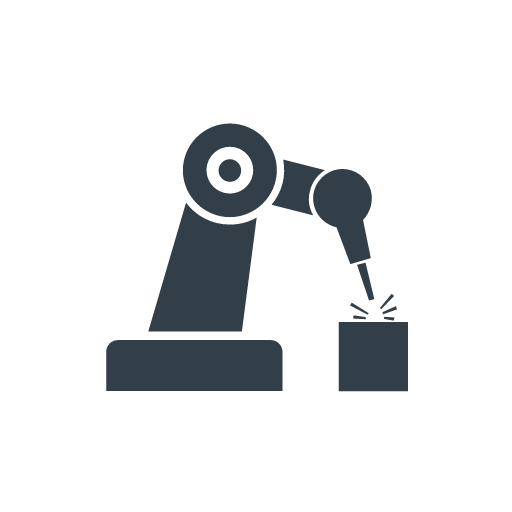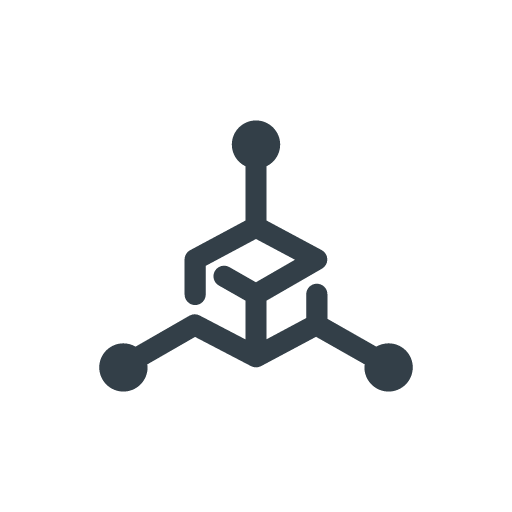 Enclosure Design.

3D models of enclosures or hand-held controls are created with parametric and NURBS-based solid modelling software. 3D laser scanning capability allows incorporation of existing objects with complex surfaces into new designs.
Enclosure Manufacturing.

Metal and plastic components are fabricated with an in-house high-speed CNC machining center, laser-engraving machine, plastic injection molding equipment, and 3D printing. Designs proceed from 3D models directly to fabrication by way of latest-generation CAM software.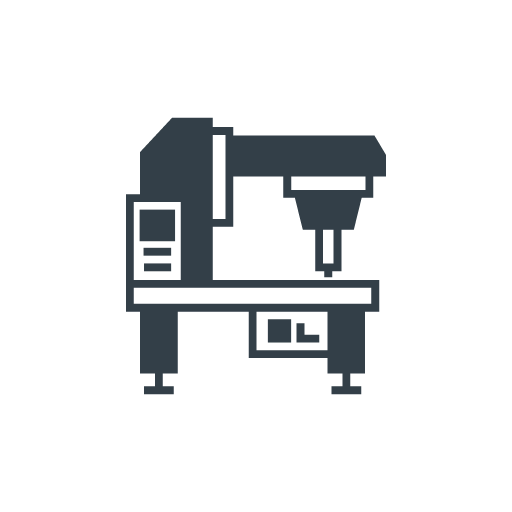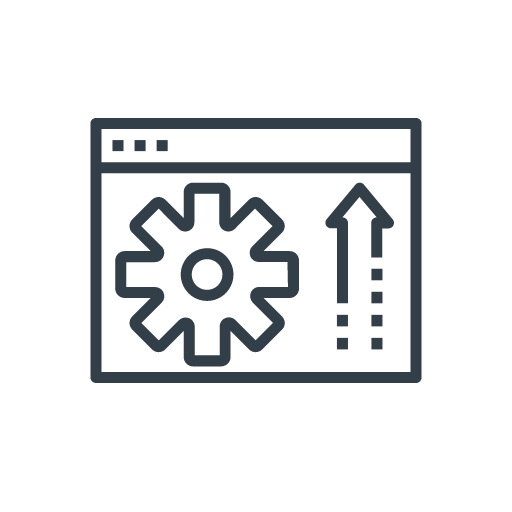 Embedded Firmware Development.

Embedded firmware development at Electronic Innovation Inc. makes use of a variety of major software development toolchains which support sophisticated in-circuit test and debugging.
Application Development.

Electronic Innnovation Inc. develops Windows and database applications when required to support deployment of hardware.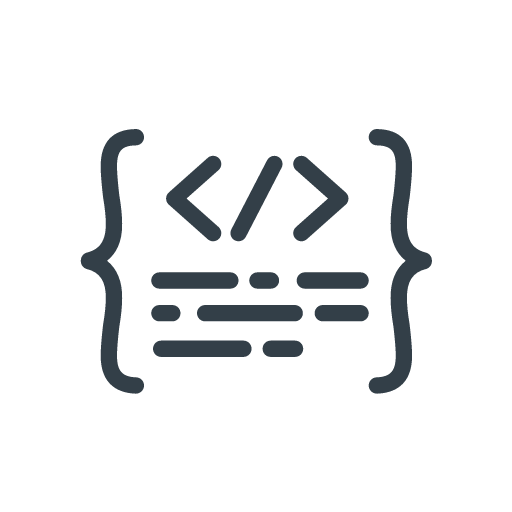 About Us
Customer Base.

Electronic Innovation Inc. is an export-oriented company with products installed in machines in use all over the world.

 

We like to develop a close relationship with our clients, and often function as an extension of in-house engineering and manufacturing departments.
History.
We have been in operation since 1989. We started out providing electronics for underground hard-rock mining equipment in Northern Ontario, Canada and then expanded after forming relationships with equipment manufacturers in the US.

 
Licensing and Professional Affiliations.
We hold a Permit to Practice engineering from APEGA, the licensing authority for engineering activities in Alberta, Canada.

 

Our senior engineer is similarly licensed by APEGA and is also a long-time member of SAE (Society of Automotive Engineers) and IEEE. Electronic Innovation Inc. holds memberships in a number of organizations including ODVA (Open DeviceNet Vendors Association), IPC, and SMTA (Surface-Mount Technology Association).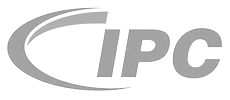 Watch For:
Electronic Innovation Inc. is in the process of modifying some of its extensive library of custom designs to appeal to wider markets. These will be offered for sale on this site as they become ready over the coming months. Look for DeviceNet and J1939 wireless I/O, networked I/O modules with unusual or unusually high I/O counts, a wireless "Wii-style" palm-held control for industrial machines, and more. They will share very rugged electrical and mechanical designs.
Contact Us
Electronic Innovation Inc.

 
12731 Cannington Way SW

 
Calgary, AB, Canada

 
T2W 1Z7
Phone: 403 238-2083